I like jeans. I like flowers. So I made flowered jeans.  Why not? It's a super easy DIY, and the result is great. Read on to see how to make some for yourself!
What you'll need:
White and yellow paint. Fabric would be ideal, but acrylic is fine too.
Markers (they can be fabric markers, or not). It's best if you have one that is the same color of your jeans, and one that isn't.
A paint brush.
Jeans, or other pants. I chose dark denim jeans because I thought the daisies would pop more on the dark.
First, mark where you want the daisies to go. I put on my jeans to do this, so that I could be sure to get the right place. While you have the jeans on, decide upon a size for the daisies. Take off the jeans, and draw the flowers on both knees, trying to make them as identical as possible.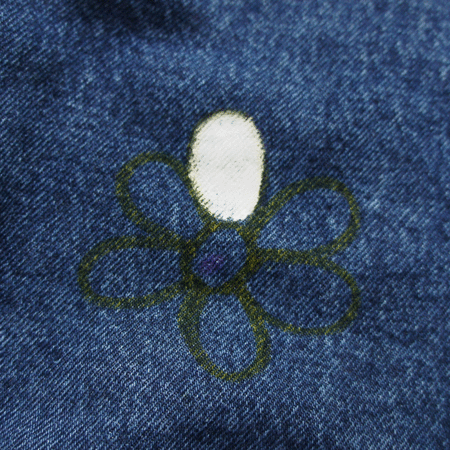 Then paint in the petals. I used a little paint brush to do this, so that I could keep the majority of the paint within the lines. I also did the center first with white paint, then with yellow, so that the yellow is more intense. After the paint was dried, I cleaned up the edges by drawing over any mistakes with a marker. Clearly, this is a classy DIY.
! I love how it turned out. Let me know if you try this DIY out!